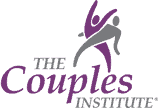 445 Burgess Drive, Ste. 150
Menlo Park, CA 94025
(650) 327-5915
www.couplesinstitute.com
Greetings,
We have some news to share with you. For the past 34 years, Pete and I have dedicated our careers to creating quality couples therapy services and training other therapists to do the same. This has been our passion. Yet over the last few years, we have begun to feel that our professional focus is spread too thin. We have increasingly been doing more training, education and consulting. This has left us with less time to develop Couples Institute's counseling services.
When looking at how to give both passions equal opportunity for growth, we've decided to pass the reins to a hand-picked colleague whom we have worked with closely for over a decade. She will continue to grow and improve Couples Institute's counseling services. For us. this is the best of both worlds: we have the opportunity to build areas we are excited about while also mentoring another therapist to continue growing a different aspect of the company we love.
We would like to give you a brief introduction to Stacy Lee, who will be continuing the counseling services. Stacy is a Licensed Marriage and Family Therapist who has worked with us at The Couples Institute for over a decade. Not only is Stacy a skilled clinician, she has a great business sense and is empathetic and action-oriented. She also has an impressive vision for the future of The Couples Institute Counseling Services, and we are excited to walk alongside her as she continues to grow the company we built.
The Developmental Model, which is the foundation of The Couples Institute, is in Stacy's bones as well as ours. This ensures that it will continue to be the backdrop of our counseling services and that all the therapists at The Couples Institute Counseling Services will continue to receive the same level of training we have prided ourselves on.
This new chapter begins January 1, 2019. You might be wondering what this means for you. Nothing very different. You will still continue to see your therapist; and the fees, schedules, and office locations will still be determined by your therapist. The person who has handled the billing will stay the same as well. One change will be the name that shows up on your credit card statements or who you write the check to. This information will be given to you as we get closer to January.
We look forward to this new chapter and to you continuing to receive the same quality services that have helped thousands of couples over the years.
Sincerely,

Ellyn Bader, Ph.D.
Founder and Director